News
All the latest from Gilkes
New Industrial pump products added!
22nd August 2014
#GilkesIndustrialPumps
The team in Industrial have added new lines to the already extensive range.
The products include:
Vacuum Prime Engine Driven Pumps (Models: Simple / Ecomatic / Duo)
Silenced Pumps (Models: Silent / Muteline / Melody / Albatross)
Progressive Cavity Pumps (for all applications including general industry to food and pharmaceutical)
Peristaltic Dosing Pumps (using hose technology with a wide variety of control and performance options).
Download the new brochure here to see the full range of products available: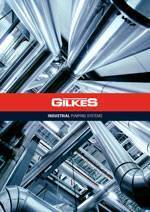 We have a network of account managers looking after key regions across the UK.
If you would like to speak to one of our the team to schedule a meeting, please get in touch today.