OUR COMPANY
Whether a hydropower project or pumps for cooling high horsepower diesel & gas engines, the need to source a world class manufacturer who can maintain quality whilst increasing operational reliability and efficiency, are challenges common to engineering managers and project consultants the world over.
To meet these challenges, you need a trusted specialist that can offer the level of industry knowledge and capability required to deliver solutions for the most demanding of technical specifications and environments.
With international credentials earned in over 85 countries, a Royal Warrant and 165 years of design and manufacturing experience behind us, we are small enough to be flexible and responsive, whilst large enough to have the technical and engineering competency needed to be one of the world's leading brands.
As a business, we offer a reputable single source solution for a range of hydropower turbines and pumps, working closely with our clients to ensure the highest levels of customer support, product development and 'whole life' cost value.
OUR STRATEGY
Best Total Cost of Ownership - We will continuously improve our products & services to support our customers' success.


Innovation - We will explore new technologies to enable us to offer our customers expanded features & offerings. 


Business Excellence - We will continue to create a high performance workplace for our employees to excel. 
Vision
To be recognised globally for enduring performance
Mission
To leverage opportunities through our expertise, dedication & agility in order to drive growth
OUR VALUES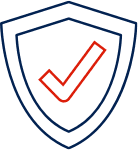 INTEGRITY
We always do what is right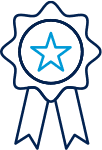 EXCELLENCE
We are unwavering in our passion for quality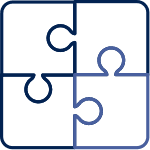 TEAMWORK
We are better together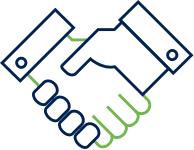 COMMITMENT
We are dedicated to our people & our customers
CLASS A BUSINESS EXCELLENCE
In September 2015, Gilkes began working with Oliver Wight on our journey to business excellence.
In December 2018 Gilkes were awarded Class A in Planning & Control.
"Class A is excellence through people! The drive & passion for change that Class A has engendered amongst our employees is incredible; it has united our business. The Gilkes Board strongly believes that our employees are the ultimate differentiator & achieving Class A is the start of our ongoing drive to create a high-performing workplace".
About Oliver Wight Class A Business Excellence
Class A is the standard for evaluating business excellence. It describes the distinguishing characteristics of high performing companies. It is not theoretical, but the accumulated knowledge & expertise of Oliver Wight principals & their clients in thousands of companies globally. Class A provides a mechanism to cascade ownership for change & for achieving excellence to those actually engaged in performing the work every day. It enables companies to continually assess their performance & identify areas that need attention to systematically ensure all areas achieve the same high standards. Class A Business Excellence encompasses the entire business, requiring substantial business transformation