Kinlochleven Service
10 September 2020
Keeping Britain's oldest major hydropower station generating
Kinlochleven Hydro Power Station was the first major hydropower station in Britain and was constructed between 1905 and 1909 to supply power for the British Aluminium Company Ltd.  The scheme originally had 11 Pelton wheel turbines in the power house to produce 24MW of power.
In 1996 Gilkes was contracted to complete a rehabilitation of the scheme and started a program to install 3 x 10MW Francis Turbines operating on a net head of 278m. This work was completed in stages to avoid the scheme having a total shutdown.
Gilkes are proud that site services have now been retained on this site for 24 years and the machines efficiency maintained. Gilkes maintenance team have been on site this this week (7th Sept 2020) completing the annual planned service work for the K1 turbine.  A number of the original Pelton turbines have been retained onsite for historical purposes.
Gilkes can offer customised service agreement packages for your scheme.  Our specialised service team will fully assess your hydropower plant and specifically design a package to meet your requirements and budgets.  You can contact at our team below.
Read more about the site and Gilkes involvement in our case study.
Related Case Studies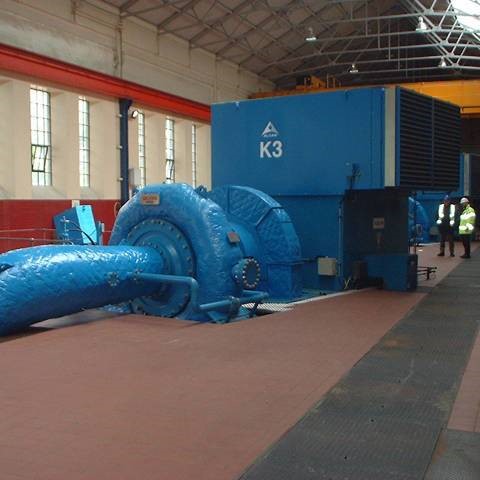 Kinlochleven
Kinlochleven Case Study
Read More
Read More
Contact our Service Team
To make an appointment for an onsite assessment of your requirements please contact the service team. For more detailed contact information visit our contact us page. T: +44 (0)1397 600 500 E: [email protected]
Contact Us