Energy Recovery from pressurised systems
Globally, trillions of gallons of water are conveyed through pressurised pipelines or conduits on a daily basis. Industries such as water treatment facilities, potable drinking water systems, irrigation systems for crop production, wastewater treatment facilities, and ground water recharge projects all use water derived from networks of reservoirs, non-powered irrigation dams, and strategic diversions.
The majority of these systems must have the energy from the pressurised water 'broken', 'wasted', or reduced before it can enter standard delivery systems that feed businesses and residential homes. The most traditional method for this pressure reduction is via a pressure reducing valve (PRV) which must be available to operate 24 hours per day, 7 days per week, 365 days per year; all of which wastes massive amounts of energy.
Gilkes latest solution whereby this 'broken' or 'wasted' energy is utilised instead for energy generation, brings a shift to these applications and industries.
Gilkes N-Series
Gilkes energy recovery turbine (N-Series) is designed to be utilised where downstream pressure requirement is either mandated, critical, or desired. This reaction-style turbine delivers unsurpassed performance at the highest efficiencies.
It's compact and modular design, direct coupled induction motor, electric wicket gate actuation and control panel option makes this skid mounted unit a true plug and play product.
LOWER TOTAL COST OF OWNERSHIP
Better system efficiency than PAT's (pump as turbine)
Greater financial return
Optimised performance across wider flow range
Simplified infrastructure
Modular plug and play
Reduced space requirement
Reduction in operation & maintenance cost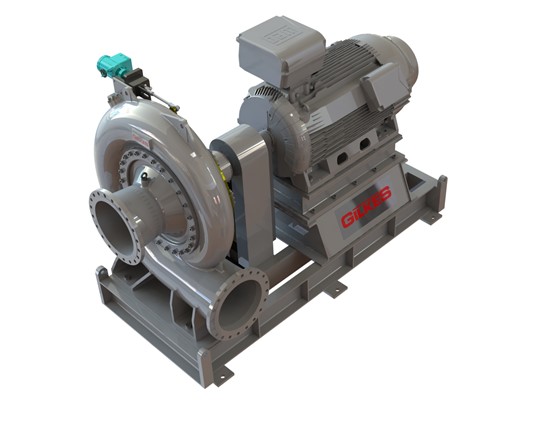 PRODUCT RANGE
Typical operating parameters of the Gilkes N-Series range shown at 50Hz and 60Hz