NWHA Annual Conference
18th-21st February 2020 - Seattle, USA
The Northwest Hydroelectric Association is pleased to invite members and guests to join us at the 2020 Annual Conference at the Hyatt Regency in Downtown Seattle, WA.  This year's program takes a deep dive into subjects that are important to the hydropower industry in the Northwest. The board selected the theme to be #NWHYDRO as we talk about how we communicate around hydro, what the next generation of hydro looks like, how the industry is handling cybersecurity/connectivity, and how to support this renewable resource in the rapidly changing landscape.
Gilkes Hydro North America team will be exhibiting at this event on Stand 35
Asia 2020
10th-12th March 2020 - Kuala Lumpur, Malaysia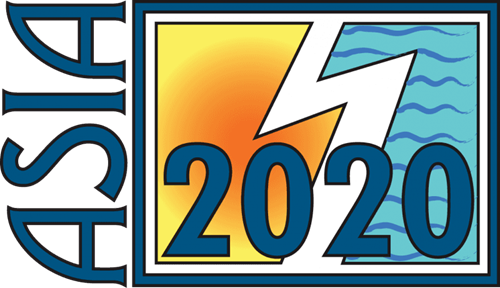 The Aqua~Media International team, with the support of the Malaysian Government, the Malaysian Committee on Large Dams, and the State Power utilities, welcomes the global water and energy community to the vibrant, multi-cultural city of Kuala Lumpur, Malaysia.
Gilkes Hydro team will be exhibiting at this event on Stand 43
As part of this event, we are teaming up with Learning Hydro again this year for the highly successful workshop aimed at people who are, or will be, involved in hydropower development as part of rural electrification programmes. This is a unique chance to learn all aspects of designing a small hydro plant. Sign up for this workshop is available at the event registration page here. 
Africa Energy Forum
30th June - 3rd July 2020 - Barcelona 

The Africa Energy Forum (aef) is the global investment meeting for Africa's power, energy, infrastructure and industrial sectors. What we deliver is simple:Energy. In One Place. The Forum brings together decision-makers in Africa's energy sector to form partnerships, identify opportunities and collectively move the industry forward. aef has a loyal following of credible players working in the power space, and a track record of delivering a valuable networking experience.
Gilkes Hydro team will be exhibiting at this event on Stand 150
Hydrovision
14th - 16th July 2020 - Minneapolis, Minnesota, USA 

Join 3,000+ attendees and more than 320 exhibiting companies from around the world at the largest worldwide gathering of hydro professionals. HydroVision International provides a week of informative hydropower focused meetings including perspectives on the role of hydropower and issues affecting hydro resources. It will also help participants develop a vision to meet challenges and ensure the future sustainability of hydro. 
Gilkes Hydro team will be exhibiting at this event on Stand 627
2020 Site Open Day
Date to be announced
Following on from the success of our previous hydro site opens days, we will be holding another event in the summer of 2020.  
If you would like to register your interest for the event, please complete our sign up form.
Watch this space and posts across our social media channels for more information on the event date and location.
Attending as delegates
Energy Week Georgia, 28th-30th January - Tbilisi. Link to event homepage. 
African Mining Indaba, 2nd-6th February - Cape Town. Link to event homepage. 
Energy Now, 3rd-4th March - Telford. Link to event homepage. 
Africa Hydropower Forum, 21st-22nd April - Cape Town. Link to event homepage. 
AUW, 12th-14th May - Cape Town. Link to event homepage. 
NHA Waterpower Week, 19th-21st May - Washington, DC. Gilkes Hydro will be sponsoring this event. Link to event homepage.
Events Attended in 2019
Myanmar Electric Power, 17th-18th January 2019 - Yangon, Myanmar 
Africa 2019, 2nd-4th April 2019 - Windhoek, Namibia
NWHA Conference, 20th-23rd February 2019 - Portland, Oregon
NHA Water Power Week, 1st-3rd April 2019
SR Hydro Conference, 9th May 2019 - Perth, Scotland
Africa Utility Week, 14th-16th May 2019
All-Energy, 15th-16th May 2019 - Glasgow, Scotland
Africa Energy Forum, 11th-14th June 2019 - Lisbon, Portugal
BHA Hydro Network, 27th June 2019 - Shrewsbury, England
2nd Philippines Power Development Summit 2019, 10th–11th July - Manila, the Philippines
Gilkes Open Day, 11th July 2019 - Drummond Estate
Hydrovision, 23rd-25th July 2019 - Portland Oregan, USA
Future Energy East Africa, 18th-19th September 2019 - Nairobi, Kenya
Hydro 2019, 14th-16th October 2019 - Porto, Portugal
BHA Annual Conference, 13th-14th Nov 2019 - Glasgow, Scotland
POWERGEN, 19th-21st Nov 2019 - New Orleans
Small Hydro Latin America, 27th-28th November 2019 - Medellin, Columbia
Energy And Mines, 2nd-4th December - Toronto, Canada