Due to the current global pandemic and disruption to travel and large gatherings, unfortunately there are only a limited number of events still looking to take place this year, with the majority moving to an on line format.  Gilkes Hydro are currently planning to exhibit at, or attend the following conference & exhibitions in 2020.  If you are interested in learning more about our involvement at the events or would like to arrange a meeting with one of our sales team please contact us at [email protected]
Asia 2020
7th-10th December 2020 - Kuala Lumpur, Malaysia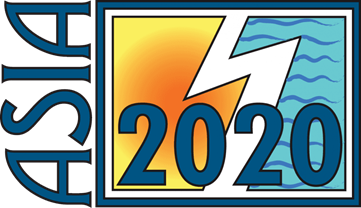 The Aqua~Media International team, with the support of the Malaysian Government, the Malaysian Committee on Large Dams, and the State Power utilities, welcomes the global water and energy community to the vibrant, multi-cultural city of Kuala Lumpur, Malaysia.
Gilkes Hydro team will be exhibiting at this event on Stand 43
As part of this event, we are teaming up with Learning Hydro again this year for the highly successful workshop aimed at people who are, or will be, involved in hydropower development as part of rural electrification programmes. This is a unique chance to learn all aspects of designing a small hydro plant. Sign up for this workshop is available at the event registration page here. 
Our Hydro Sales Engineer, Joss Crewdson will also be presenting a paper at this years event, titled "Optimization & modernisation of existing small hydro assets"
2020 Site Open Day
Event Postponed
Unfortunately due to the current restrictions on group gatherings we are unable to hold our usual open day this summer, however as soon as restrictions are lifted we will look ahead to making arrangements for our next open day once it is safe to do so. 
If you would like to register your interest for the event when it does happen, please complete our sign up form.
Watch this space and posts across our social media channels for more information on the event date and location.
Attending as delegates
NHA North East Regional Meeting - Summer 2020 Link to event homepage
Events Previously Attended in 2020
Energy Week Georgia, 28th-30th January 2020 - Tbilisi 
African Mining Indaba, 2nd-6th February 2020 - Cape Town
NWHA Annual Conference, 18th-21st February - Seattle 
Energy Week Georgia, 28th-30th January - Tbilisi
CEATI Hydropower Conference, 3rd-4th March - Palm Springs, CA.