BHA Annual Conference
13th - 14th Nov 2019 - Glasgow, Scotland

The BHA conference remains the essential forum for the UK Hydropower sector to network, to explore current issues, to lobby and to consider the future for the sector.
Small Hydro Latin America
27th - 28th November 2019 - Medellin, Columbia

Arena International is proud to welcome for the 9th edition more than 400 experts of the small hydro industry to Medellin, on the 27th and 28th of November 2019 !
Following last year's event, the 2019 edition will continue to support the small hydro power industry in bringing together developers, investors, generators, distributors and vendors of services and equipment across the whole LATAM region. We will cover different aspects of Small Hydro, to find new opportunities in the region all whilst offering you the best environment to grow your networking!
Gilkes Hydro team will be exhibiting at this event on stand 17.
Energy And Mines
2nd - 4th December - Toronto, Canada

The 7th edition of this highly successful global event will attract senior-level mining figures with operations across the world to discuss the decarbonizing of mining including: new renewable in mining case studies, hybrid power.
Gilkes Hydro will be present on the Technology Pavilion, showcasing the benefits of Hydropower as a form of energy on mines.  The Turgo Turbine invented by Gilkes is an ideal solution for this type of application.  Come along and listen to our pitch session to learn more. 
Gilkes Hydro team will be exhibiting at this event on stand T6.
2020 Site Open Day
Date to be announced
Following on from the success of our previous hydro site opens days, we will be holding another event in the summer of 2020.  
If you would like to register your interest for the event, please complete our sign up form.
Watch this space and posts across our social media channels for more information on the event date and location.
Asia 2020
10th - 12th March 2020 - Kuala Lumpur, Malaysia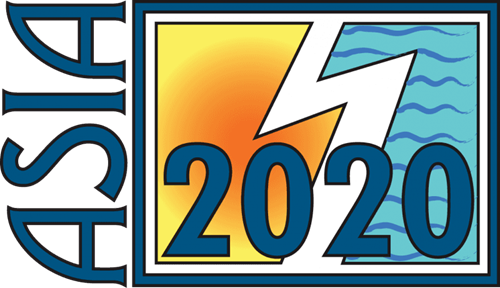 The Aqua~Media International team, with the support of the Malaysian Government, the Malaysian Committee on Large Dams, and the State Power utilities, welcomes the global water and energy community to the vibrant, multi-cultural city of Kuala Lumpur, Malaysia.
Gilkes Hydro team will be exhibiting at this event on Stand 43
Africa Energy Forum
30th June - 3rd July 2020 - Barcelona 

The Africa Energy Forum (aef) is the global investment meeting for Africa's power, energy, infrastructure and industrial sectors. What we deliver is simple:Energy. In One Place. The Forum brings together decision-makers in Africa's energy sector to form partnerships, identify opportunities and collectively move the industry forward. aef has a loyal following of credible players working in the power space, and a track record of delivering a valuable networking experience.
Gilkes Hydro team will be exhibiting at this event on Stand 150
Hydrovision
14th - 16th July 2020 - Minneapolis, Minnesota, USA 

Join 3,000+ attendees and more than 320 exhibiting companies from around the world at the largest worldwide gathering of hydro professionals. HydroVision International provides a week of informative hydropower focused meetings including perspectives on the role of hydropower and issues affecting hydro resources. It will also help participants develop a vision to meet challenges and ensure the future sustainability of hydro. 
Gilkes Hydro team will be exhibiting at this event on Stand 627
Attending as delegates
NHA Water Power Week- 1st-3rd April 2019
Africa Utility Week - 14th-16th May 2019
2nd Philippines Power Development Summit - 2019, July  10 – 11, Manila, the Philippines
NWHA Small Hydro and Technical Workshop - 21 - 22 Aug 2019, OREGON, USA
POWERGEN - 19th - 21st Nov 2019, New Orleans
Previous Events Attended in 2019
Myanmar Electric Power, 17th-18th January 2019 - Yangon, Myanmar 

Africa 2019, 2nd-4th April 2019 -  Windhoek, Namibia

NWHA Conference, 20th-23rd February 2019 - Portland, Oregon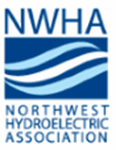 SR Hydro Conference, 9th May 2019 - Perth, Scotland

All-Energy, 15th-16th May 2019 - Glasgow, Scotland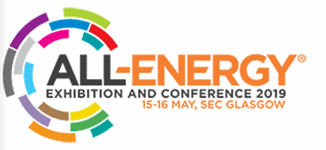 Africa Energy Forum, 11th-14th June 2019 - Lisbon, Portugal


BHA Hydro Network, 27th June 2019 - Shrewsbury, England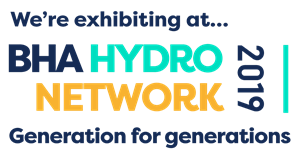 Gilkes Open Day, 11th July 2019, Drummond Estate

Hydrovision, 23rd-25th July 2019 - Portland Oregan, USA

Future Energy East Africa, 18th-19th September 2019 - Nairobi, Kenya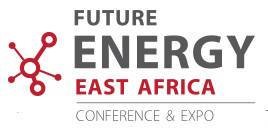 Hydro 2019, 14th-16th October 2019 - Porto, Portugal