Positive Displacement Pumps
MARATHON/SANDPIPER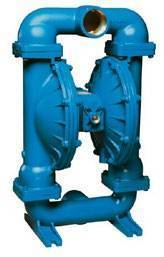 Sandpiper pumps are air-driven, double diaphragm pumps. The simple design and operation offer many advantages over other types of pumps.
Features: Self-priming / Variable flow / No seals or motors / Pumps viscous materials / ATEX Certified pumps in all materials available / Runs dry without damage / Optional porting / Pumps abrasive and sheer-sensitive materials / Deadheads against closed discharge.
PROGRESSIVE CAVITY PUMP

Gilkes offer a full range of Progressive Cavity pumps for all applications including general industry to food and pharmaceutical.
Features: Available in cast iron, stainless steel, carbon steel, DUPLEX, food grade materials / Low NPSH required / Low shear pumping / Handles liquids with coarse or fine particles / Versatility on viscosity range / Constant pulse free flow / Wide temperature range / High suction lift capabilities / Ideal for metering applications / ATEX and food grade approved pumps available / Full range of sealing technology for all applications
ROPER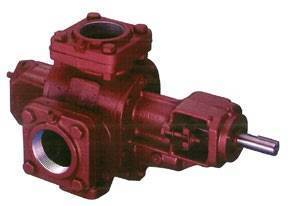 Roper specialised flow dividers and fuel system pumps set the standard in power generation. Also a leader in the Downhole Process market, Roper's unique rotor and stator design combinations meet a wide range of drilling applications from oil drilling to gold mining.
Features
: Heavy duty cast iron helical gear pumps / Bi-directional, self priming / Differential pressures to 125 psi / Up to 340 gpm / Standard operation up to 212.F / Can be built to operate up to 500 F / Maintenance free durability.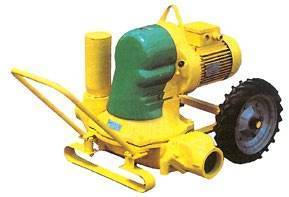 GILKES LB
LB pumps are diaphragm pumps with a coupling rod driven by a gear box speed reducer.
Features: Quick, dry self priming up to 6m in a few seconds / Excellent dry running capability / No rotating part in contact with the liquid / No shaft seal required / High abrasion resistance / Large size solids handled / Liquids containing fibres or rags pumped / Capacity is proportional to speed / Simple construction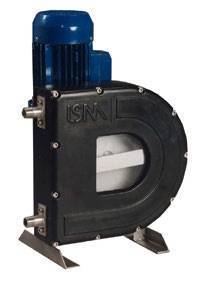 PERISTALTIC
The pump can handle your toughest pumping needs from abrasive and aggressive fluids to sheer sensitive and viscous materials.
Features: Seal free design / Fluids contained within the hose / Self priming to 25.5ft (9 meters) / Ability to run dry continuously / Bi-directional / Ductible iron and steel construction / Sizes from 1/2" to 8" / Low energy consumption / Extended hose life

PERISTALTIC HOSES
These hoses are manufactured in many sizes and are compatible with all brands and makes of peristaltic pumps. The technology used to manufacture the hoses has helped increase life and enabled these hoses to be used in higher pressure applications.
Features: Many sizes compatible with Abaque, Bredel, Elro, Envirotech, King Cobra, LSM, PCM, RealAx, Verderflex, Watson Marlow and all other manufacturers / Hoses can be used in higher-pressure applications / Material options include: Natural Rubber, Nitrile, EPDM, Hypalon, Neoprene / Food Grade Options: natural rubber with a food grade liner, either in white natural rubber or white nitrile.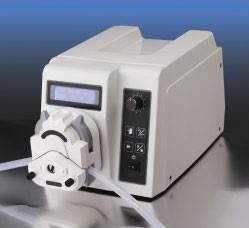 PERISTALTIC DOSING PUMPS
We offer a full range of dosing pumps using hose technology with a wide variety of control and performance options.
Features: Single pump head to multi pump heads / Fully controllable / Accurate and repeatable flows / Option for manual or external control.
If you have an enquiry for the Industrial Pumps Team, please email them at: industrialpumps@gilkes.com